OUR COMPANY AND HISTORY
JOIN THE ART MARKET TEAM AS ONE OF OUR VALUED ARTISAN PARTNERS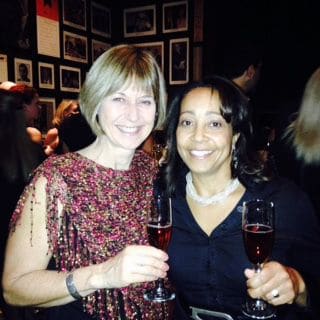 Art Market was established in Calgary in 1987 by Marlene Loney and her energetic team. Over thirty years later Marlene is still independently producing one of the few highly successful high end craft sales in Canada. In 2014, Nichole Windblad joined the Art Market management team and brought her enthusiasm and appreciation of fine craft to the table.  Together Marlene and Nichole are a dynamic duo that believe in supporting fine art and craft and serving both the consumers and the artistic community.
Always held at the Calgary Telus Convention Centre the show has grown with the venue from just fifty vendors to a full house of over two hundred. During those years Art Market has become an established Christmas tradition with a core of loyal shoppers. As the city of Calgary has grown new consumers have become fans maintaining our edge as the finest craft sale in Calgary.
Art Market is the catalyst that brings dynamic artisans in contact with consumers that are willing to go beyond the "big box". As a company we value both the consumers and the artisans and consider both of those groups with every business decision. Experience the Art Market difference.